BOUNTY OVERNIGHT OATS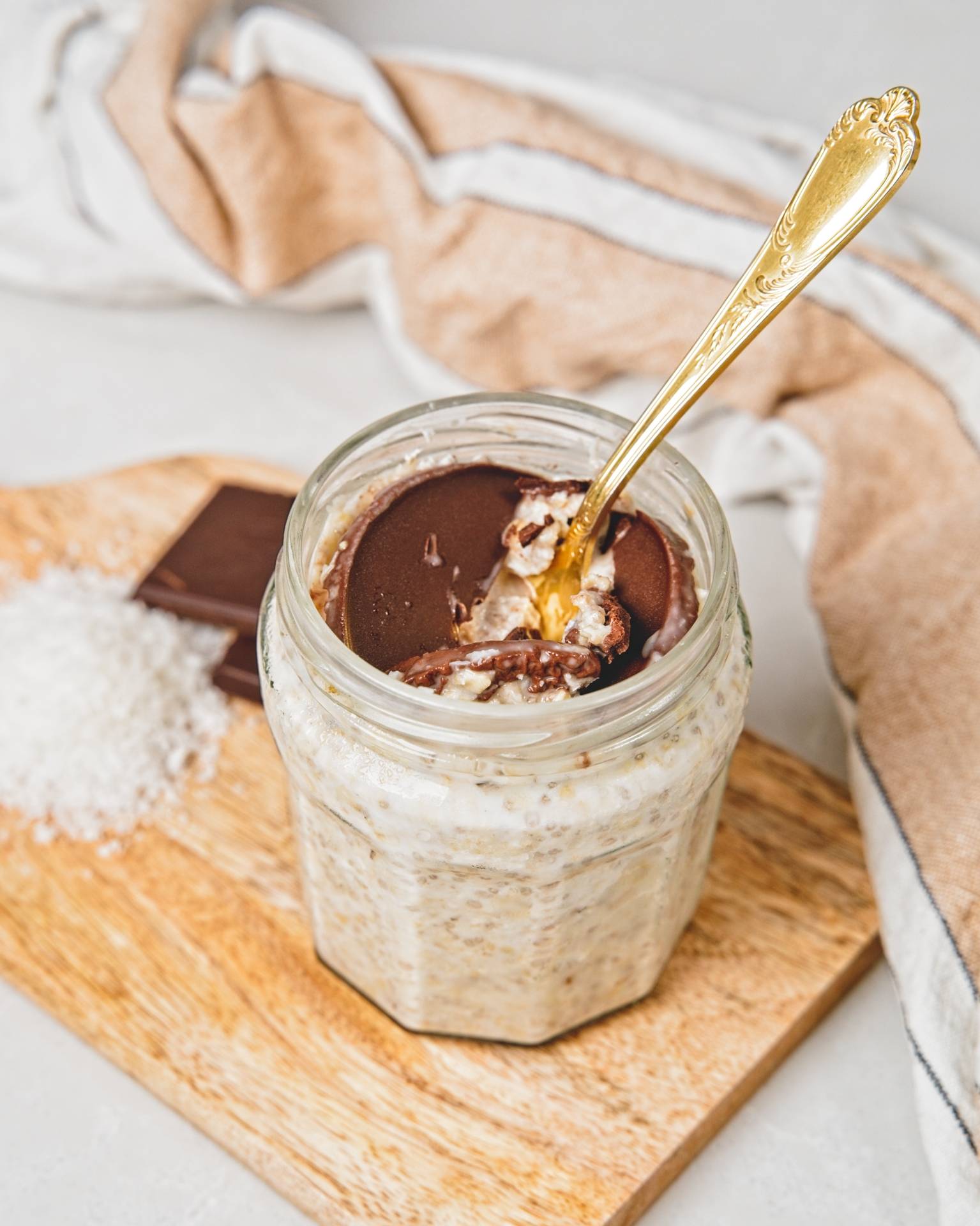 - 50g oats
- 200ml coconut milk (the light one)
- 2 tbsp grated coconut
- 1 tbsp chia seeds
- pinch of sea salt (optional)
- 20g melted dark chocolate
1. In a jar mix all the ingredients besides the chocolate and stir very, very well.
2. Let rest while melting the chocolate in a water bath
3. Pour the melted chocolate on top to completely cover the oat mixture
4. Chill over night or for a few hours until the chocolate hardens
5. With a spoon hit the chocolate surface heavily and enjoy!