CHRISTMAS BLONDIES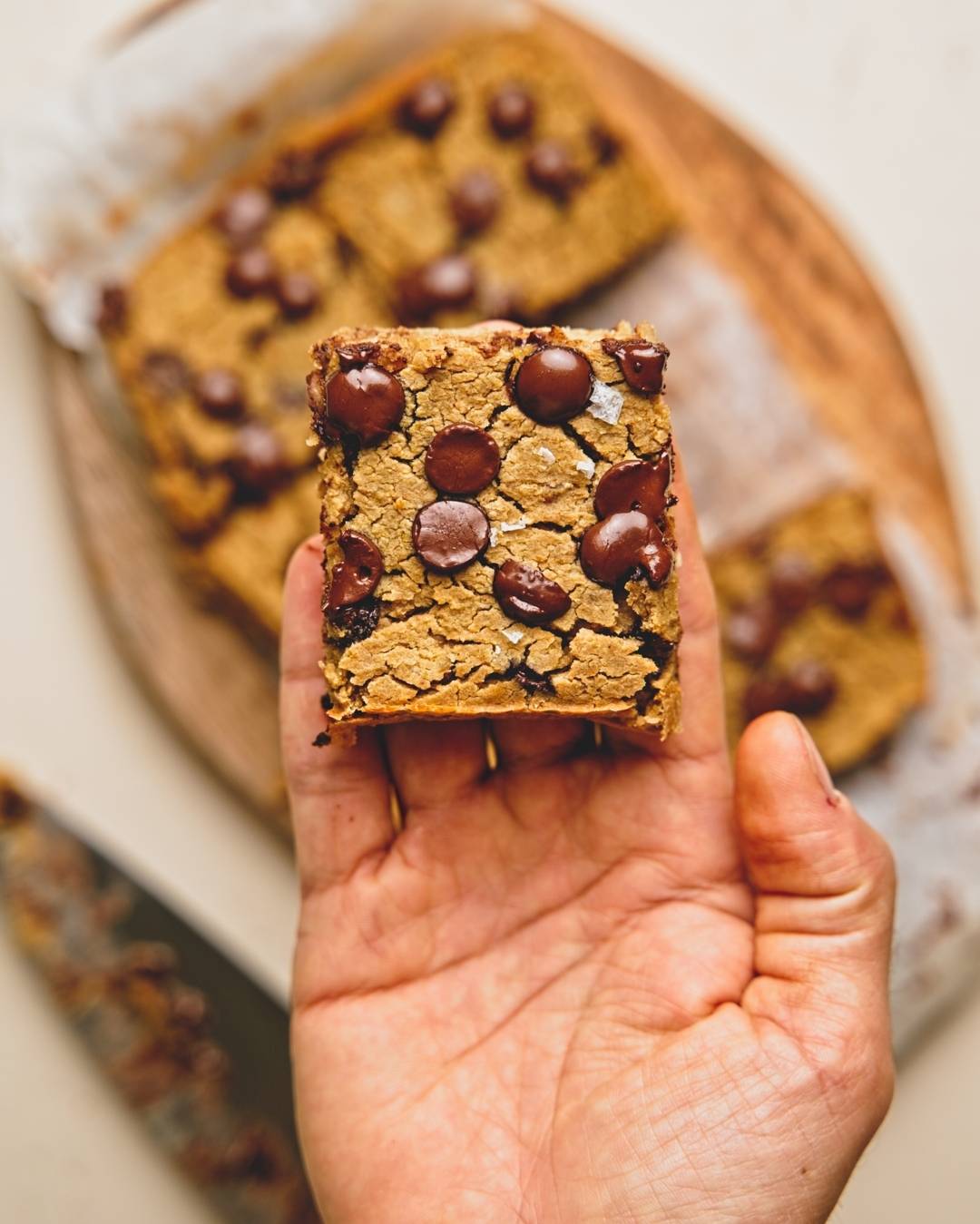 This is a pretty delicious Christmas version of our traditional blondie recipe. The touch of orange and cinnamon turn this healthy protein snack into a Christmas treat, that you could almost serve as a dessert on the night of the 24th of December.

It is so delicous that we usually make the double amount of it to not fight for the last piece. Nobody judges you if you do the same...even if you only bake them for yourself!
The recipe is very easy. All you need is a food processor and even a cheap one will do the job here. If you don't have a food processor, you can use your manpower and mash everything with a potato masher or even a fork.
Don't be afraid of the thick paste, this is exactly how it should be. If you personally find it a little too thick though, go ahead and add another zip of plant milk to it.
You can use any protein source that you like as a base. It should just be easy to mash. Instead of chickpeas, we also like to use white beans as they are especially creamy and soft. Also we like to use a legume that is rather neutral in taste.
Jingle Bells, Jingle Bells,...we hope you like them!
They are gluten-free, sugar-free and protein-rich!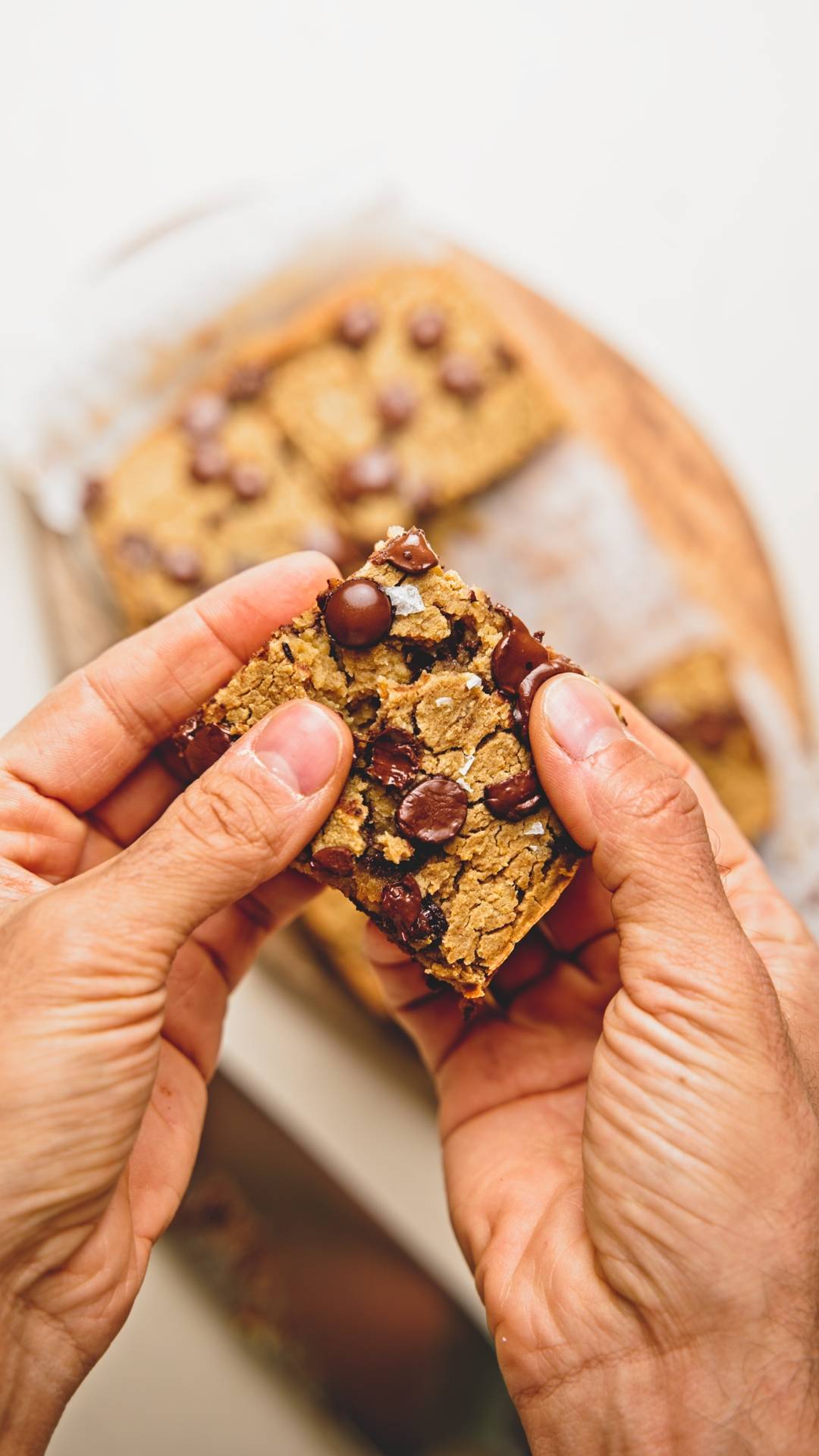 - 250 g chickpeas, drained

- 2 tbsp runny peanut butter
- 1-2 tbsp date paste or other sweetener
- 2 tbsp plant milk
- 1 tsp baking powder
- 1/2 tsp cinnamon
- 1/2 tsp sea salt flakes
- zest of half orange
- a handful chocolate chips
- more chocolate chips
- more salt
1. Preheat the oven to 180°C and prepare a tray or a small brownie mold
2. In a food processor mix all ingredients besides the sea salt and the chocolate chips to get a thick mixture
3. Stir in chocolate chips and salt
4. Press mixture on a tray or into the mold around 2 cm high
5. Decorate with some more chocolate chips and sea salt
6. Bake for 25 minutes
7. Let cool down slightly before cutting, they will be quite soft and almost creamy inside and may fall apart slightly