COCONUT COOKIES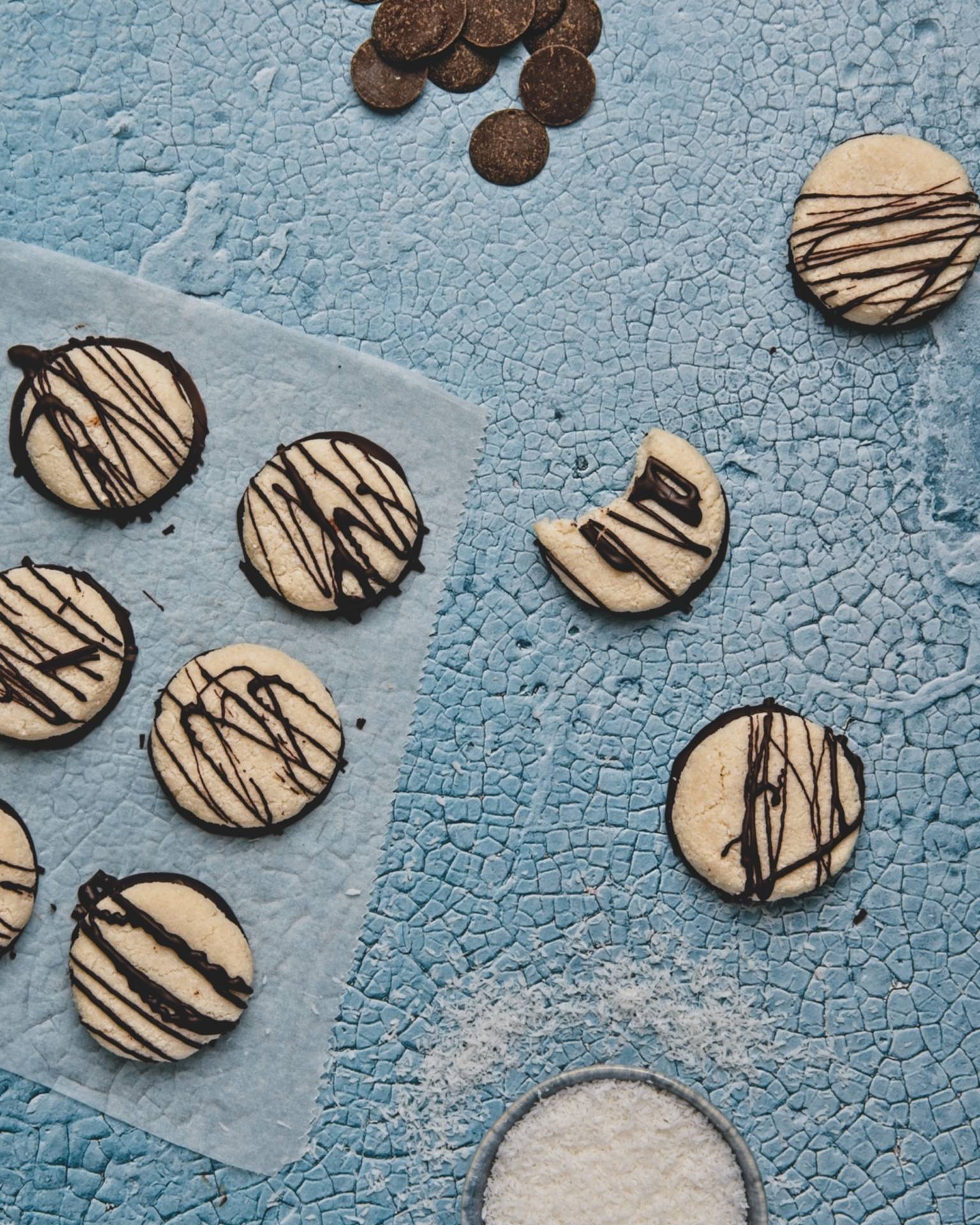 Inspired by the traditional German "Kokosmakronen" that are baked for Christmas this is our rather healthy version. We don't only make them for Christmas to be honest. They are really great for a simple sweet snack that we make when our pantry and level of creativity are empty or low. You only need 3 ingredients!!!Okay, and a bit of salt for the extra kick...
Well, you need to be a coconut fan for these ones, otherwise it will be difficult for you to pretend that you like them ;)
They are gluten-free and refined sugar-free!
- 150g coconut flakes

- 60g sweetener
- a pinch of salt
- 20g dark chocolate, melted
1. Preheat the oven to 180ºC
2. In a high-speed blender mix the coconut flakes until they get slightly sticky
3. Add salt and sweetener
4. Form 10 round cookies and put on a baking tray
5. Bake for 8-10 minutes
6. Let cool down completely and put them in the fridge or freezer for at least 10 min
7. Melt chocolate and on a baking paper drizzle 10 circles in the size of the cookies
8. Place cookies immediately on top and drizzle more chocolate on the top to decorate them