EGGPLANT CURRY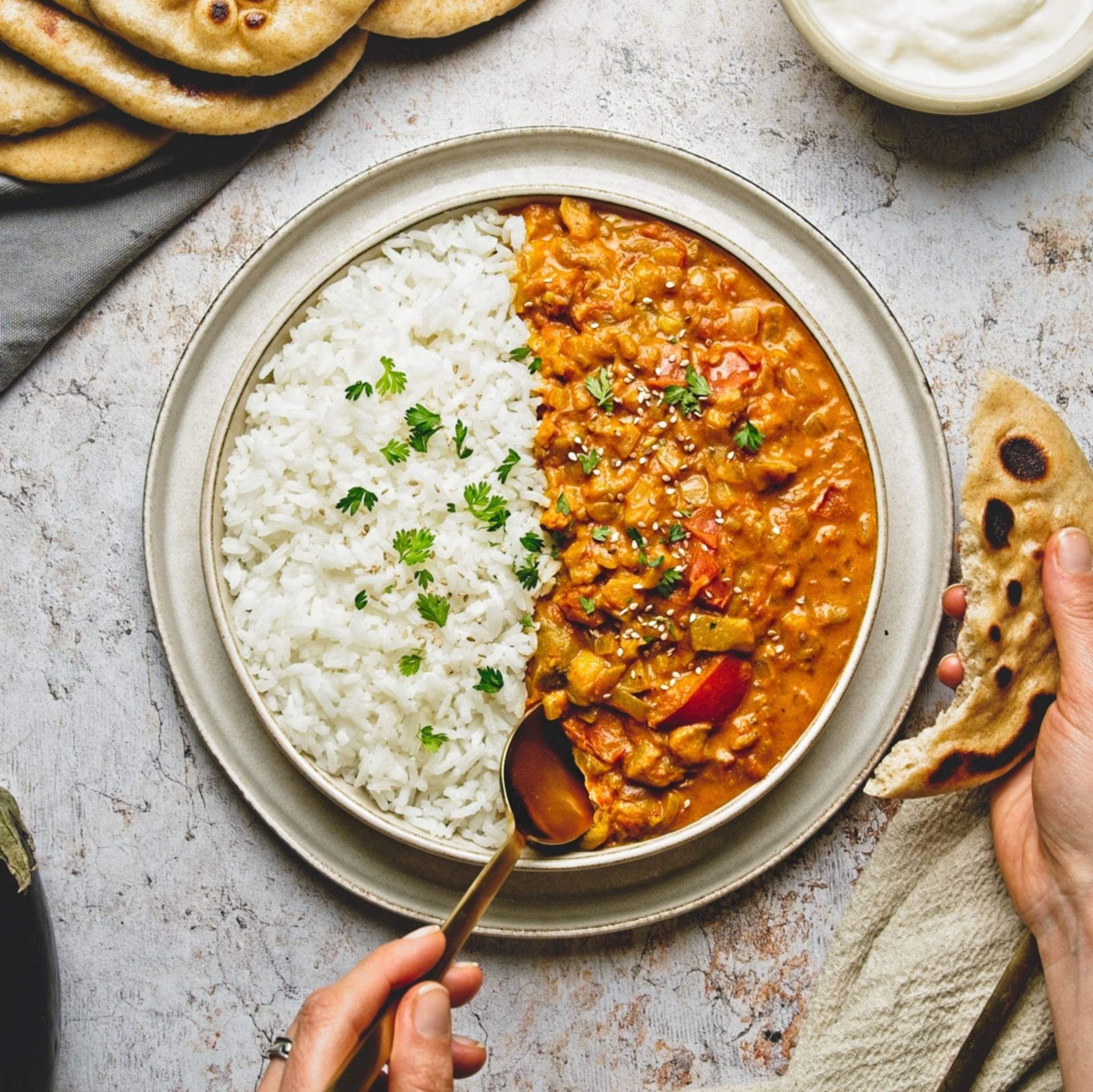 How we love comfort food! Hanna could eat it every day, for breakfast, lunch and dinner. The cherry on the cake of each of these creamy, hearty dishes like that one is the homemade naan bread going along with it. If eggplant is prepared the right way, we love it! This eggplant curry is so simple but yet so delicious! It makes you want to continue eating until the pot is licked out.
To make things easier and faster, we usually peel the eggplant before. Like this you can guarantee that the eggplant pieces won't be chewy, which Manel absolutely does not like!
You can add any other veggie that you like, but sometimes, at least for curries, it is the simplicity of just one major ingredient that makes it so special. You can actually taste the eggplant like this.
We eat it with some basmati rice, and, as said above, our naan bread. But we could also imagine it with some potato or sweet potato chunks. We have never met a person that did not like this curry, which means a lot!
We love to top it up with some plant yogurt, sesame and fresh coriander.
It is gluten-free, sugar-free and full of great spices!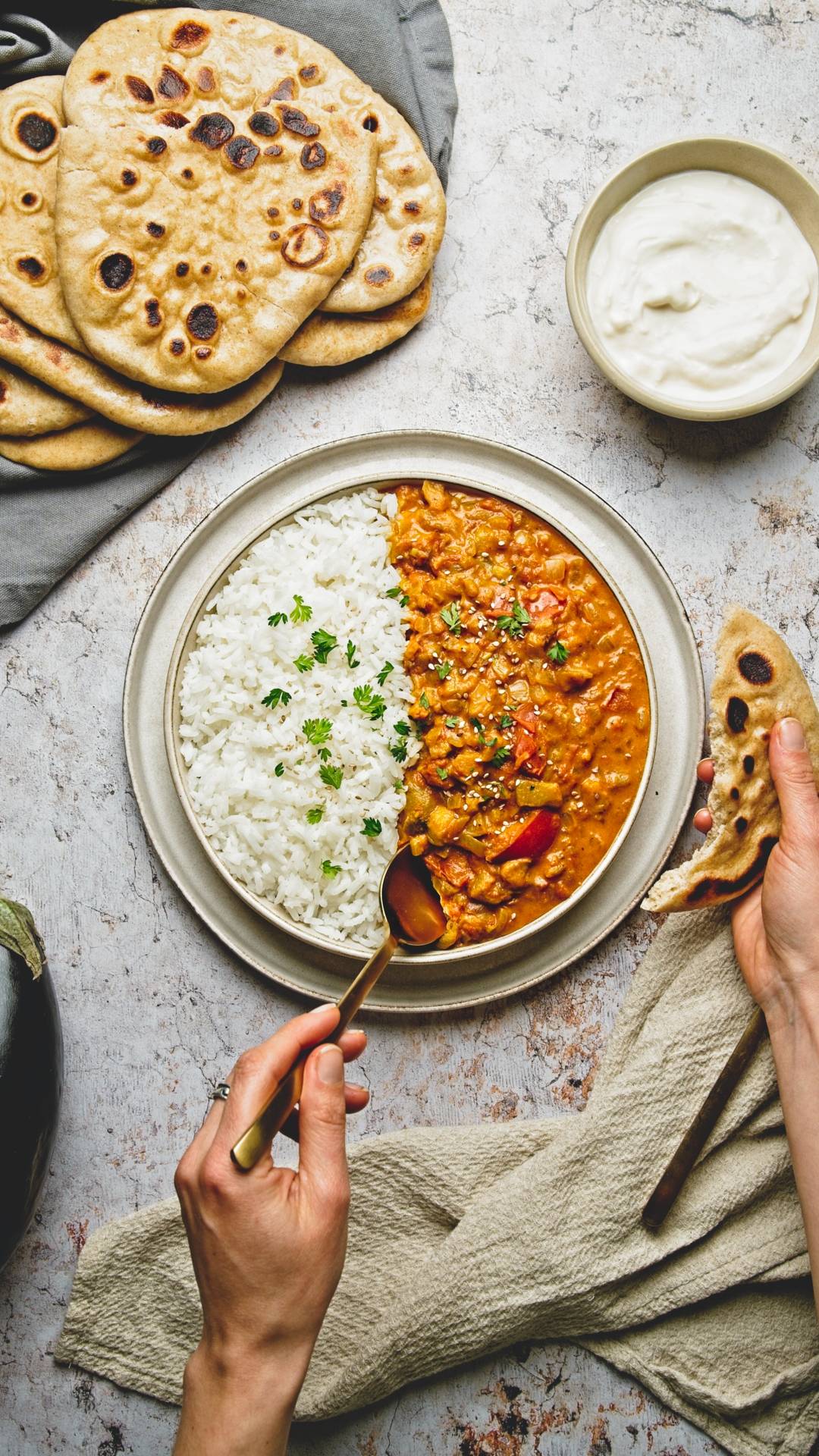 - 1 eggplant, diced
- 1 onion, chopped
- 2 garlic gloves, chopped
- 1 tsp curry powder
- 1 tsp turmeric
- 1 tsp ground coriander
- 400 g tomatoes, chopped
- 300 ml coconut milk
- 200 ml water or vegetable broth
- salt and pepper for taste
- rice
- naan bread
- plant yogurt
1. Peel the eggplant and cut in thick slices.
2. Dry slices with a paper towel by squeezing it onto the slices
2. Cut slices into small dices
3. Fry eggplant dices in some oil for 3 minutes until crispy and brown
4. Add onion and fry for another 5 minutes
5. Add garlic and the spices and fry for 5 more minutes
6. With all the rest simmer for 20 minutes until you get a nice creamy dish!