GERMAN POTATO SALAD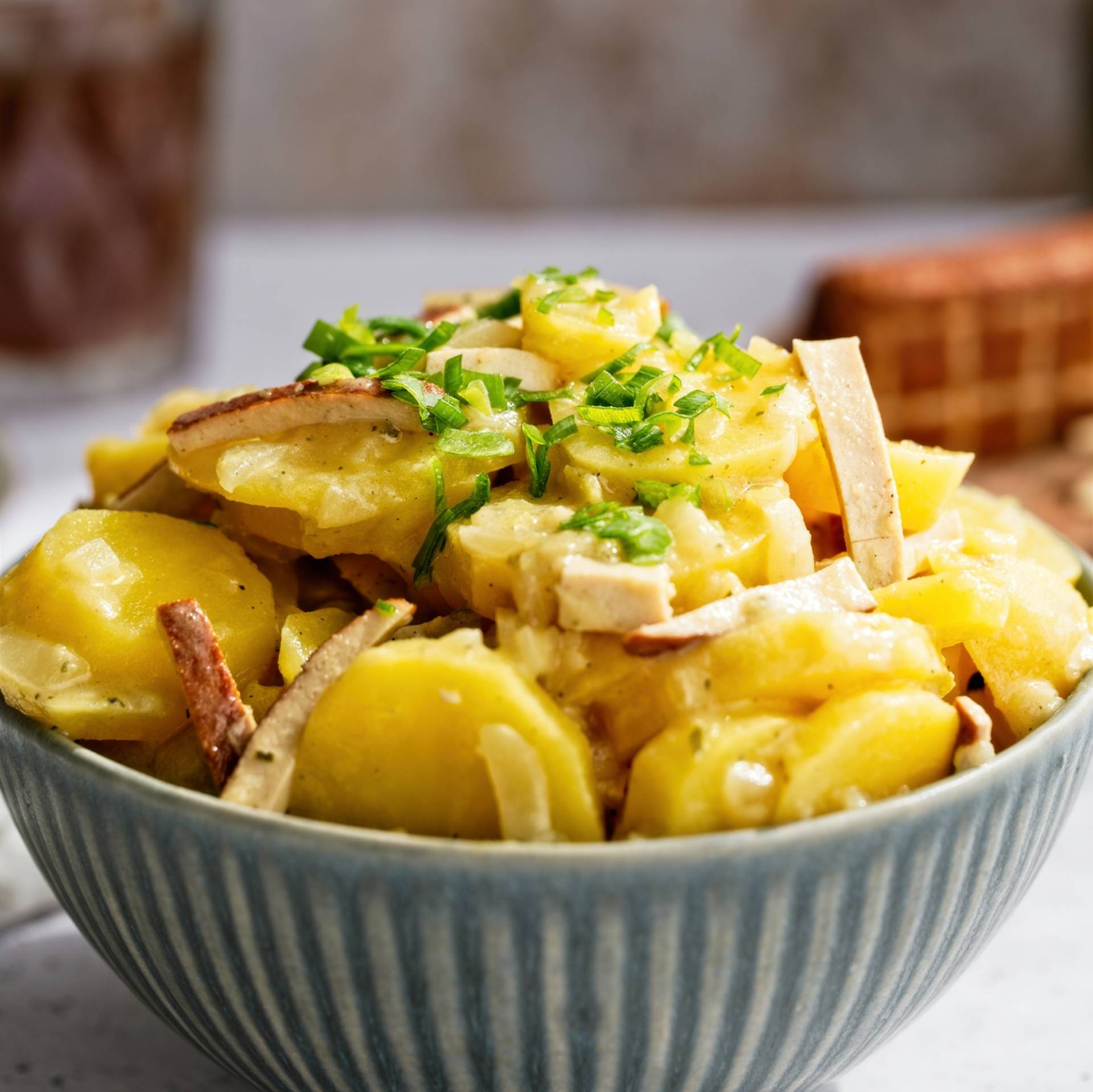 Staying with Hannas family in Germany always means: POTATOES! Yes, we usually eat potatoes here almost every day. How Indonesians say they need rice in every meal to feel full, otherwise they feel like they just "snacked", potatoes do the same for us here. Well, at least for me, Hanna.
One of our favorite German potato dishes is the traditional potato salad. We eat it at room temperature and often combine it with green salad, some bread and smoked tofu.
The smoked tofu gives this rustic flavor that you, believe me, want when you eat something hearty as a German potato salad. The recipe is, and should be, very simple and with only a few ingredients. There should not be any other veggie besides onion involved.
The clue of making a great potato salad is finding the right potatoes. They should be hard boiling, small and very flavorful itself. It is usually the ones that are rather yellow than white inside.
One of our favorite hacks that we learnt from grandma is to mash half of a potato with the fork and stir it into the dressing to get a more creamy texture. Very smart, very smart. And healthy! The second hack is to get another empty bowl after you poured the sauce on the potatoes. Instead of mixing with a fork and spoon, throw the potatoes with dressing into the empty bowl. Like this you mix without stirirng (and breaking) the potatoes too much. Repeat until well mixed.
TIPP: For the very best result prepare it the night before so that the dressing has time to be soaked up by all the potatoes!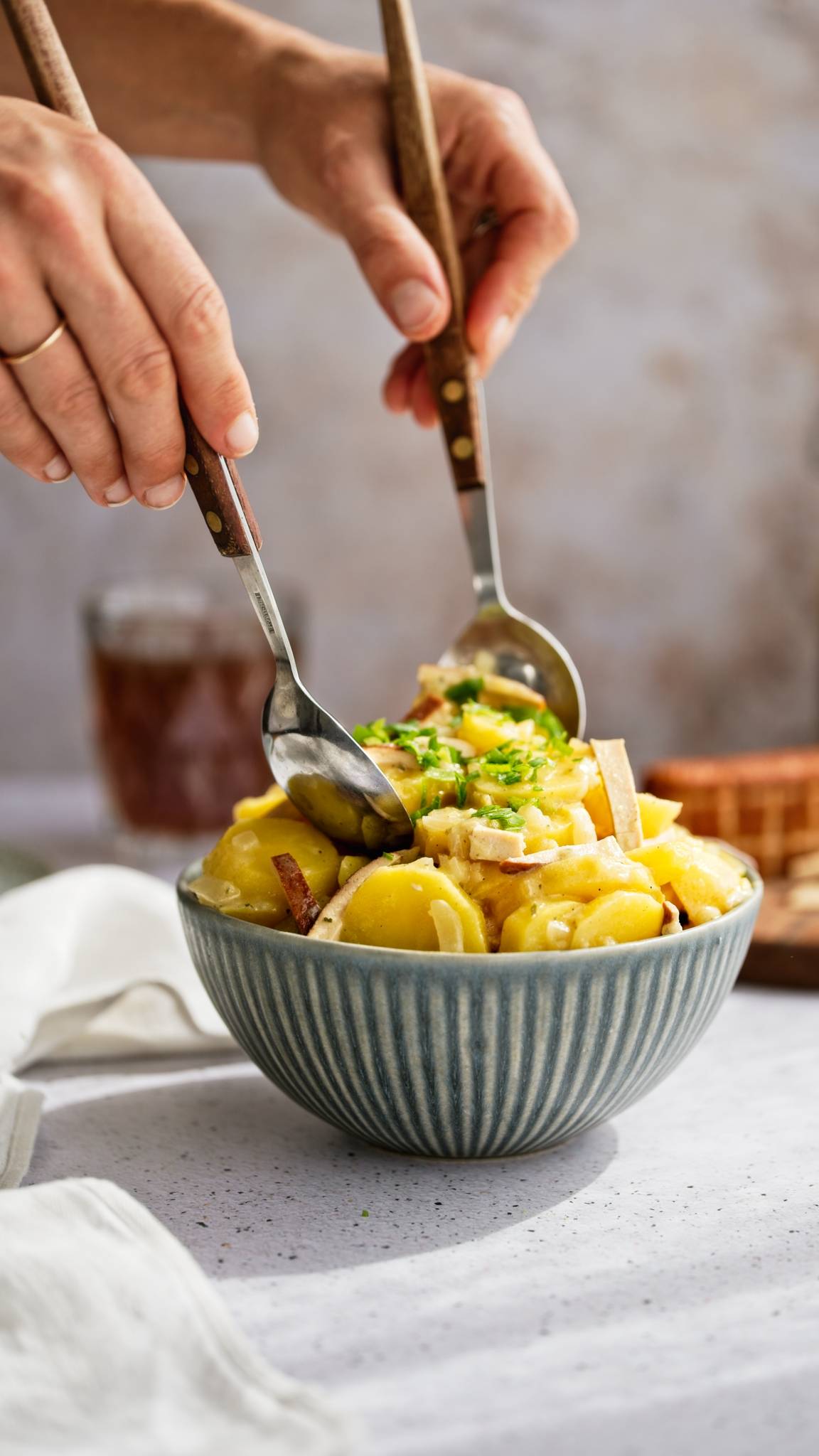 – 1 kg hard boiling potatoes

– 1 big onion, chopped
– 350 ml vegetable broth
– 4 tbsp olive oil
– 6 tbsp white vinegar
– 1-2 tbsp mustard
– salt, pepper
– chives or spring onion in rings

– smoked tofu in small pieces
– pickles
1. Peel potatoes and cook for around 20 minutes to be cooked but not too soft

2. Let cool down and cut into 0.5 cm slices
3. In a sauce pan fry the onion in some oil on low heat with the lit on for around 15 minutes
4. Add water with vegetable broth and bring to boil
5. Remove from heat and add mustard and vinegar
6. Mash up a couple of potato slices and stir into the sauce to make it more creamy
7. Pour sauce over potatoes, add some oil, salt and pepper and prepare another empty bowl
8. Carefully throw potatoes with sauce into the empty bowl and back to combine all potatoes with sauce without breaking the potato slices
9. Add the smoked tofu, pickles or spring onion
10. Rest it for at least 30 minutes. Best to prepare the night before