MARBLED WAFFLES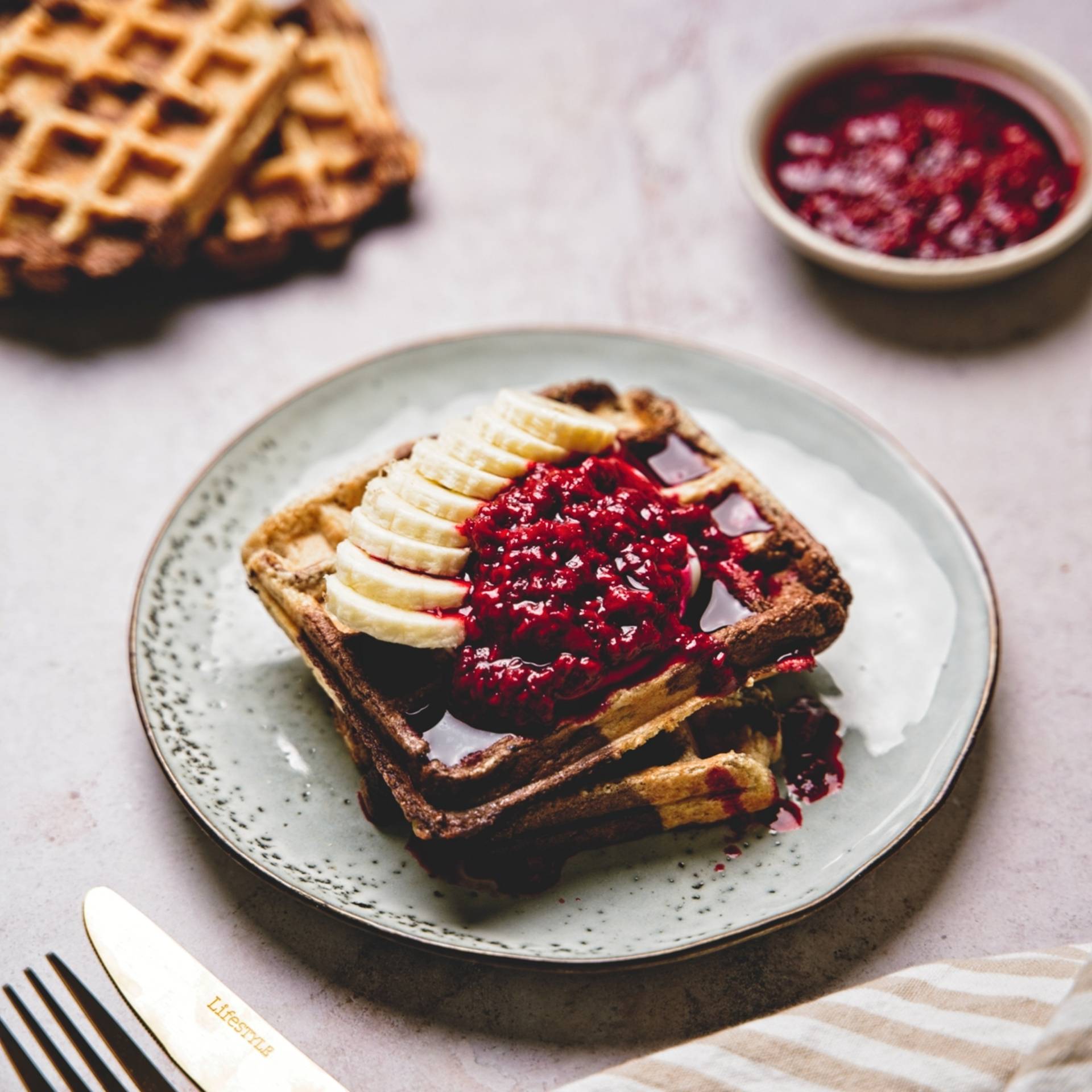 These marbled waffles are great when you are planning to surprise somebody with a special and healthy breakfast! We do these waffles on a Sunday morning when one of us is already walking the dog while the other one is preparing breakfast at home. They are super easy to do and just a tiny bit more time-consuming than our plain waffles. But it is worth it for sure! All you need to do is seperate the mixture into two different bowl and add chocolate powder to one of them. When your waffle maker is hot and greased fill it up spoon by spoon, mixture by mixture to reach the cute marbled look! Of course you are free to invent your own beautiful patterns!
Btw, if you don't have a waffle maker, the dough works perfectly for pancakes as well!
We eat these waffles with our homemade chia jam, some fresh fruit, plant yogurt or peanut butter drizzled on top.
They are gluten-free, sugar-free and protein-rich.
p.s. Feel free to invent your own patterns!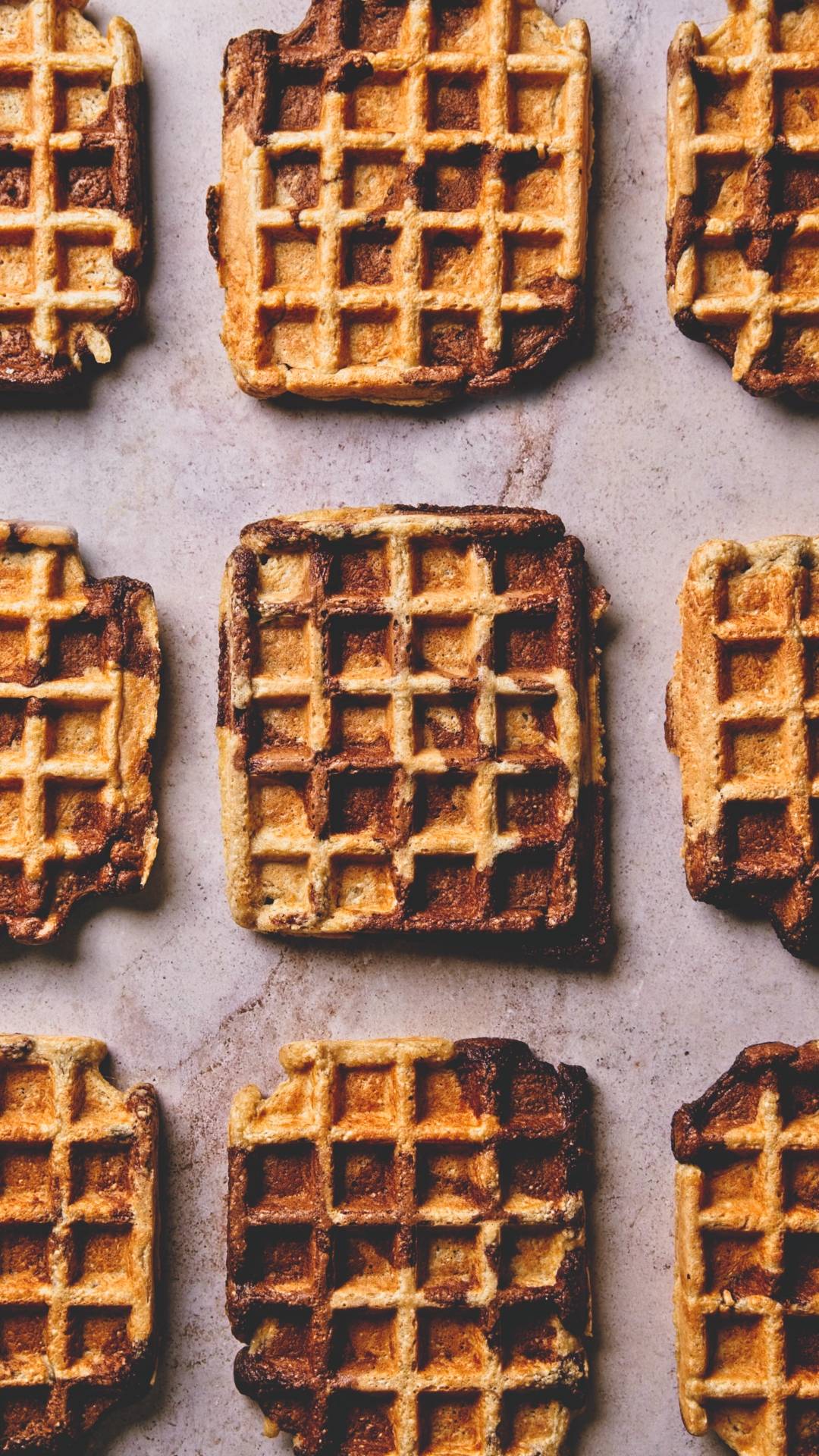 - 150gr oats
- 300ml plant milk
- 1/2 banana (optional)
- 1 tbsp peanut butter
- 1-2 tbsp date paste
- 1 tbsp cocoa powder
- greek veggie yogurt
- red berry chia jam
- fresh fruit
1. In a blender mix all ingredients besides cocoa powder
2. Fill half of the dough in a bowl and leave the rest in the blender
3. Add the cocoa powder to the mixture in the blender and mix one more time.
4. Let the mixtures rest 5-10 min while heating up and greasing the waffle maker
5. Fill up the waffle maker spoon by spoon each of the mixtures to have two bright corners and two dark corners.