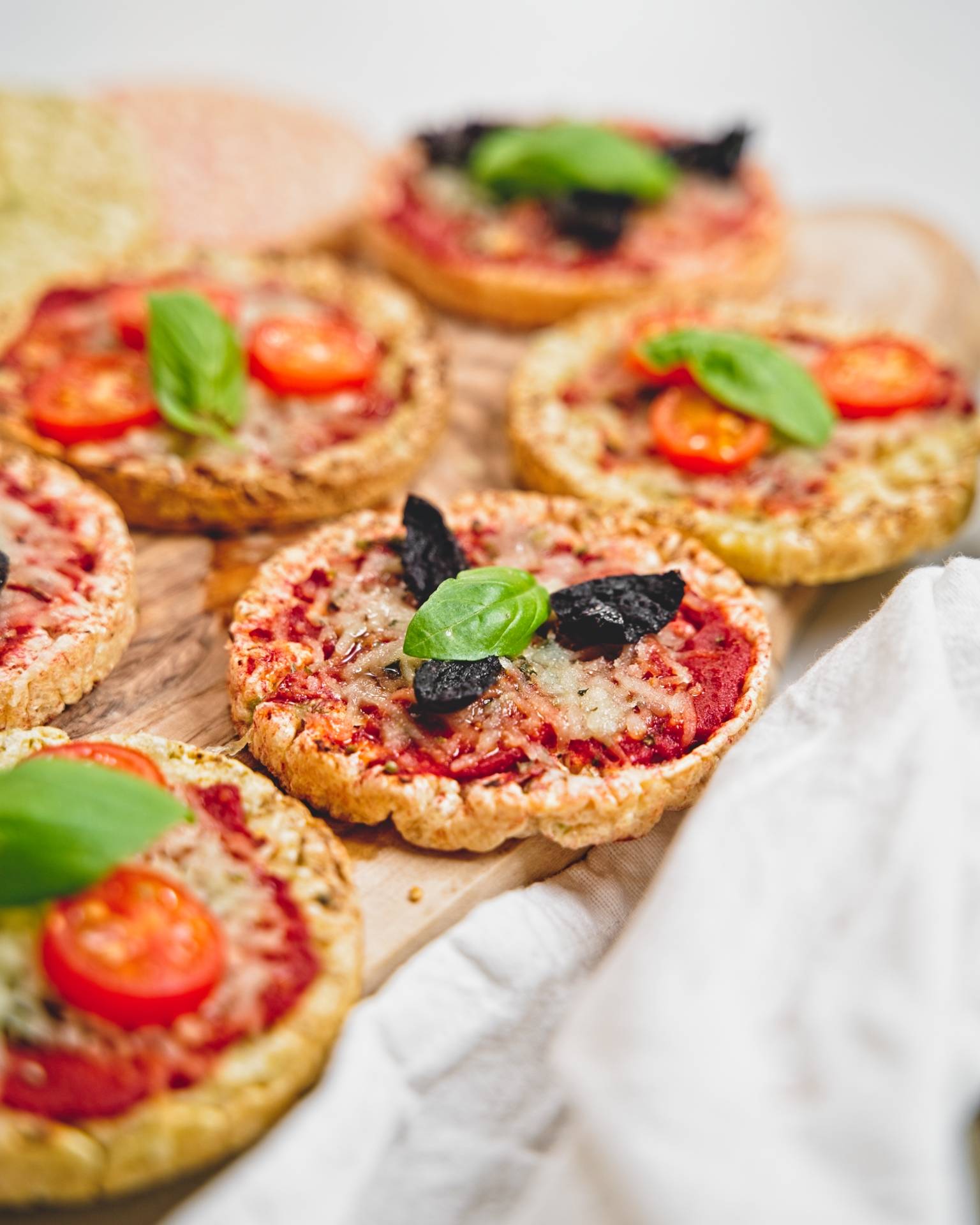 We were challenged to create a recipe with rice crackers and tried something that we had been wanting to try for so long. We love rice or corn crackers and usually eat them as a snack, sweet, savoury or just plain. It is not a very sexy food in general, but that just made this challenge even more teasing for us. As we are two pizza addicts, we tried out something: We made little pizzas with rice crackers! We loaded up our crackers with tomato paste, olives, oregano, basil, fresh tomatoes and cheese - the common pizza toppings. Baked for only 5 minutes to get them hot and the cheese melted, they turned out to be delicious! Honestly, the perfect entré for when you have guests over for a dinner party. They are funny, crunchy, special and delicious and most of all super sexy! I mean...look at them!
Tip: Use tomato paste instead of tomato sauce to make sure to keep the crunchiness of the crackers. The sauce may make it soggy and we don't want that!
- tomato paste
- grated vegan cheese
- olives
- cheery tomatoes
- fresh basil leaves
- oregano
- any topping you like!
1. Preheat the oven to 230°C
2. Like uo crackers on a baking tray and add topping that you like
3. Bake for 5 minutes and ready to enjoy!