OMELETTE MUFFINS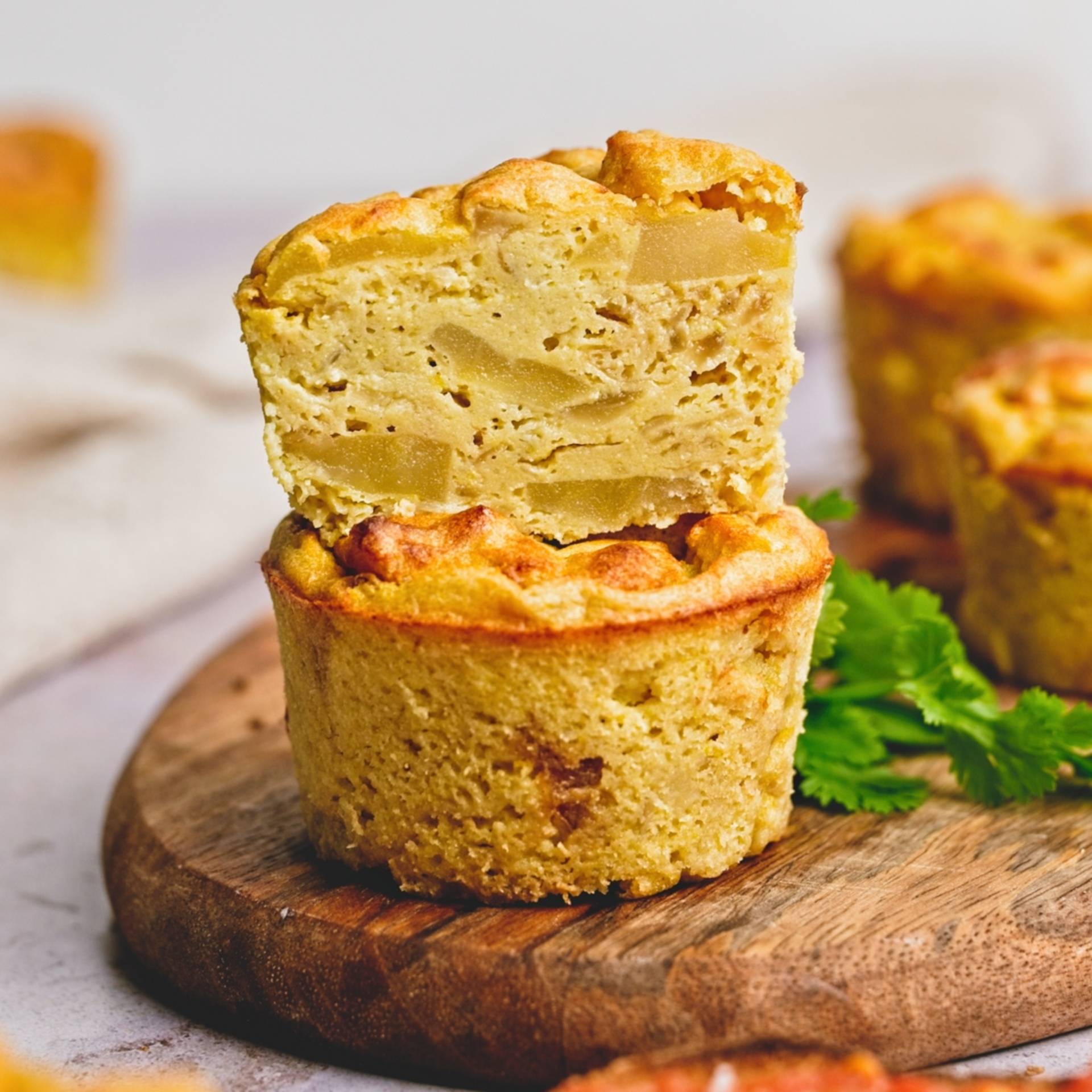 This snack usually blows off the minds of most people. First of all, it is a vegan version of the traditional Spanish egg omelette that tastes pretty much the exact same than the original one. Second of all the omelette, that is normally in the shape of a flat cake, is turnt into a muffin form. A perfect little snack, a perfect portion for one. They look cute, are super spongy and creamy inside and just so delicious!
It is not a snack that we eat every day, we would rather do those for a special occasion or a brunch invitation.
They are gluten-free, sugar-free and absolutely not oil-free!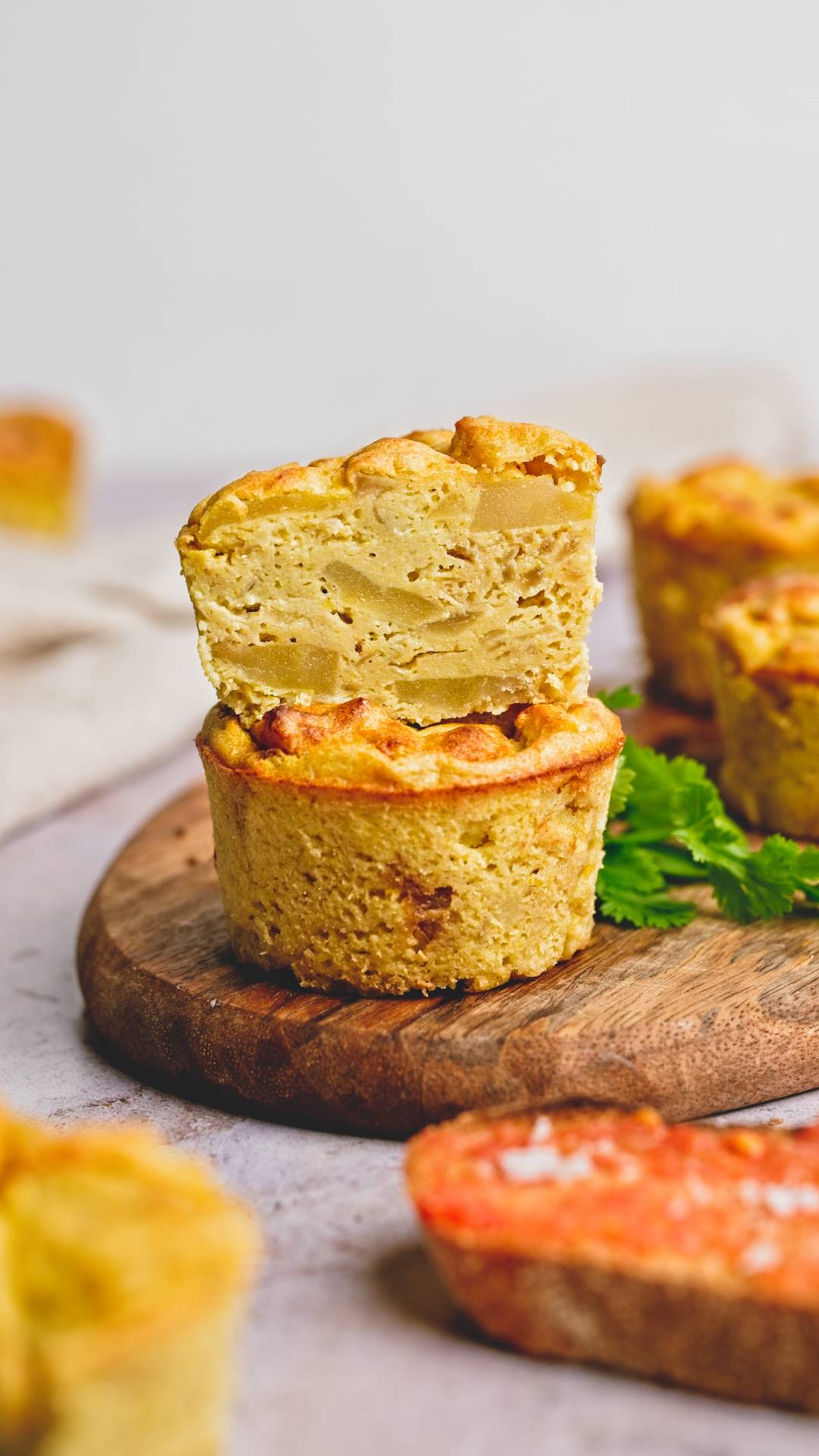 - 400 g potato, cut in small pieces
- 300 g onion, julienne
- some white wine
- some salt
- olive oil to fry
No egg:
- 400 g silk tofu
- 80 g chickpea flour
- 100 ml soy milk
- juice of half lemon
- 1 tbsp kala namak salt
- 1/4 tsp turmeric
- 1/2 tbsp baking powder
- "pan con tomate", a slice of bread with a tomato squeezed on top

1. Fry the onion on low heat in the oil for 10 min
2. Add some white wine and caramelize the onion for 20 minutes more
3. Fry the potato on low heat in another pan for 25 min in oil and keep some of the cooking oil, drain it completely (you can also fry onion and potatoes together if it's easier)
4. In a bowl mix all ingredients besides baking powder, potato and onion and blend together
5. Add all together, stir and let rest for 15 minutes
6. Preheat the oven to 180ºC
7. Grease the muffin mold with the cooking oil
8. Fill dough into muffin mold and bake for 30-35 minutes
8. Let it cool down completely before removing from mold