ONE POT CREAMY MUSHROOM PASTA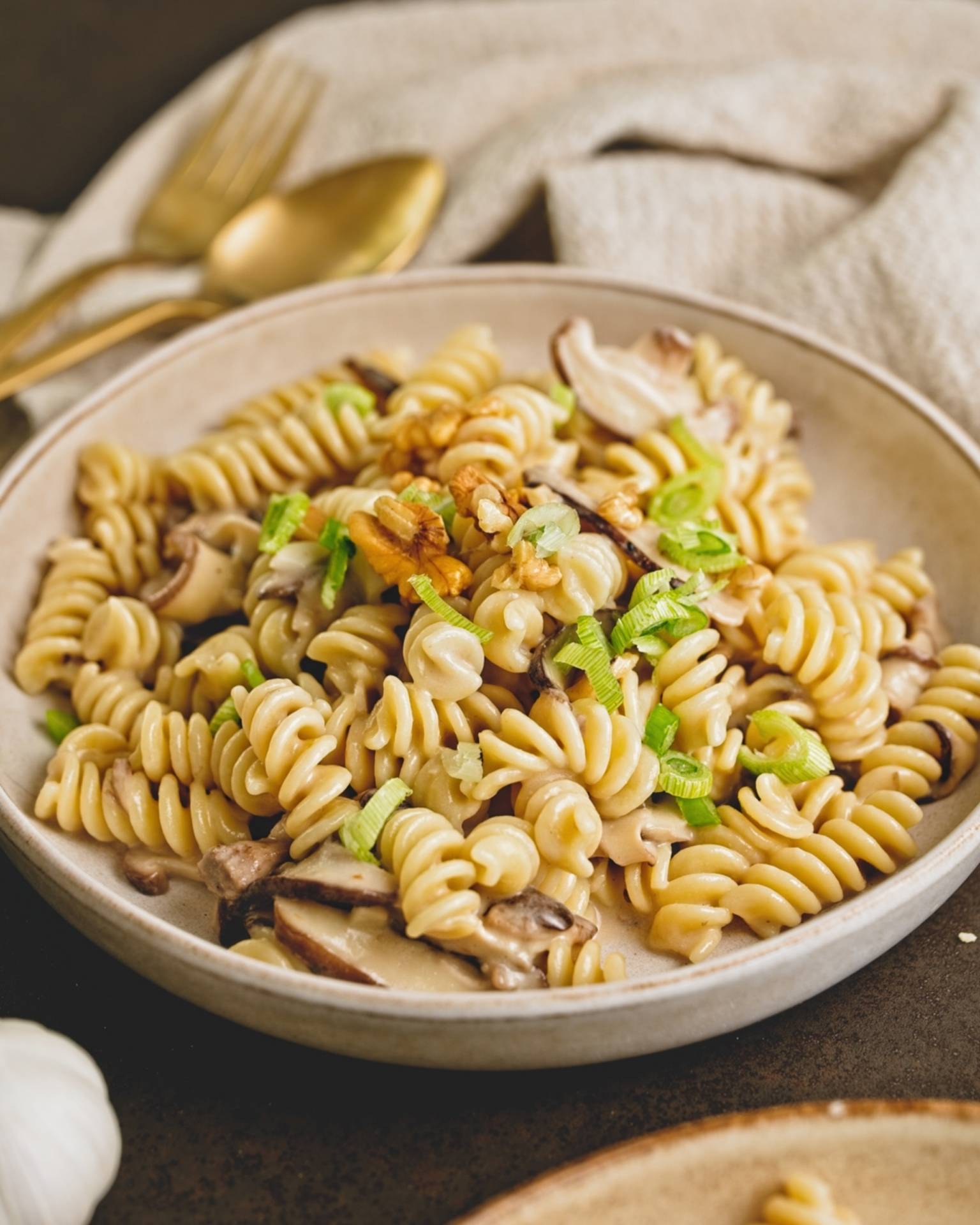 This is one of our most favorite pasta dishes, which we do over and over again. There is no way you won't love it as well!
We love the simplicity of this dish with only pasta and one kind of vegetable.
Ever since we started traveling in our van and not being willing to compromise much on tasty food, we fell in love with one-pot dishes and create a whole lot of them. This is one of the creamy ones and is absolutely addictive!
- 400g Pasta
- 400ml coconut milk
- 6 shiitake mushroom
- 3-4 garlic cloves
- handful nutritional yeast
- 2 tbsp olive oil
- 1 tsp salt
- pinch of nutmeg
- optional: 50ml pasta cooking water
1. In a medium sized pot cook the pasta according to the instructions
2. Rinse the pasta (you can keep some of the water to thicken the sauce)
3. In the same pot, heat up some olive oil and fry the garlic for 2 min at medium heat
4. Add the mushrooms and cook until soft (3-5 min)
5. Add 3/4 or the whole coconut tin, salt and nutritional yeast and bring to boil
6. Add more salt if needed and nutmeg
7. Add the pasta and cook all together for 2-3 min until it all thickens.
8. Add some of the cooking water to make it more creamy
9. Serve directly on a plate and top up with some walnuts and spring onion