PRETZEL COOKIES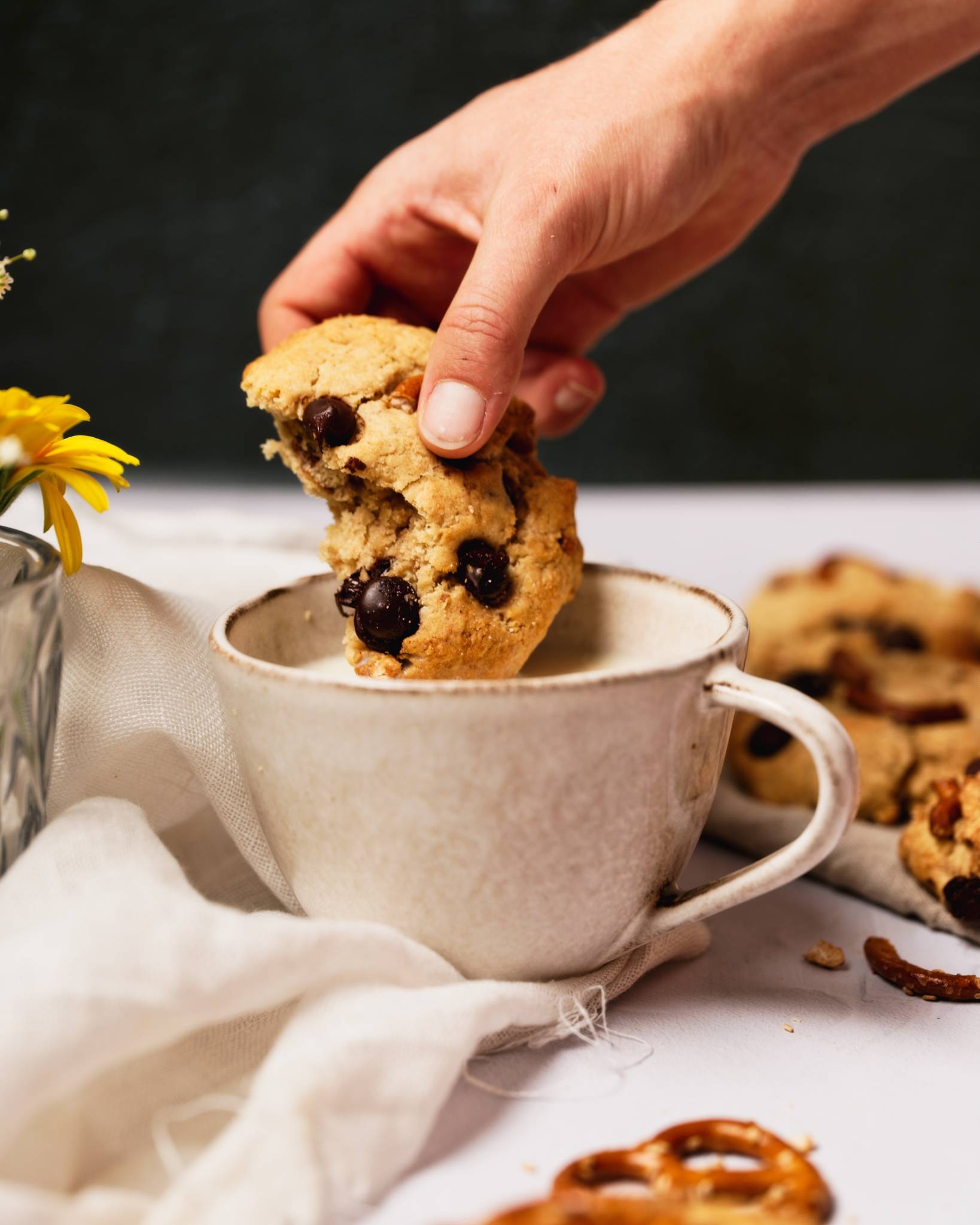 Being travelers with different home bases, there is always something to look forward to before arriving to the next destination.
Germany usually means forest, potatoes and lots of brezels for us.
We also love the snack version, called pretzels, which can be luckily found in other countries as well.
Can you imagine the combination of something sweet with salty pretzels? We tried it out and are very happy with the result. We combined this crunchy little pretzels with dark chocolate chips and peanut butter - a fun explosion in your mouth!
It is a healthy cookie that we can just not get enough of. If you cannot find pretzels anywhere near you, you can replace it with some sea salt or any other salty crackers. It will loose the special pretzel effect, but will still be very tasty! The cookies are quite crumbly and rather dry, but thats how we love it!
We eat them in the morning with our coffee or just as a snack in between meals.
Feel free to replace the flours with any other flour.
These lovely cookies are gluten-free and great also for kids!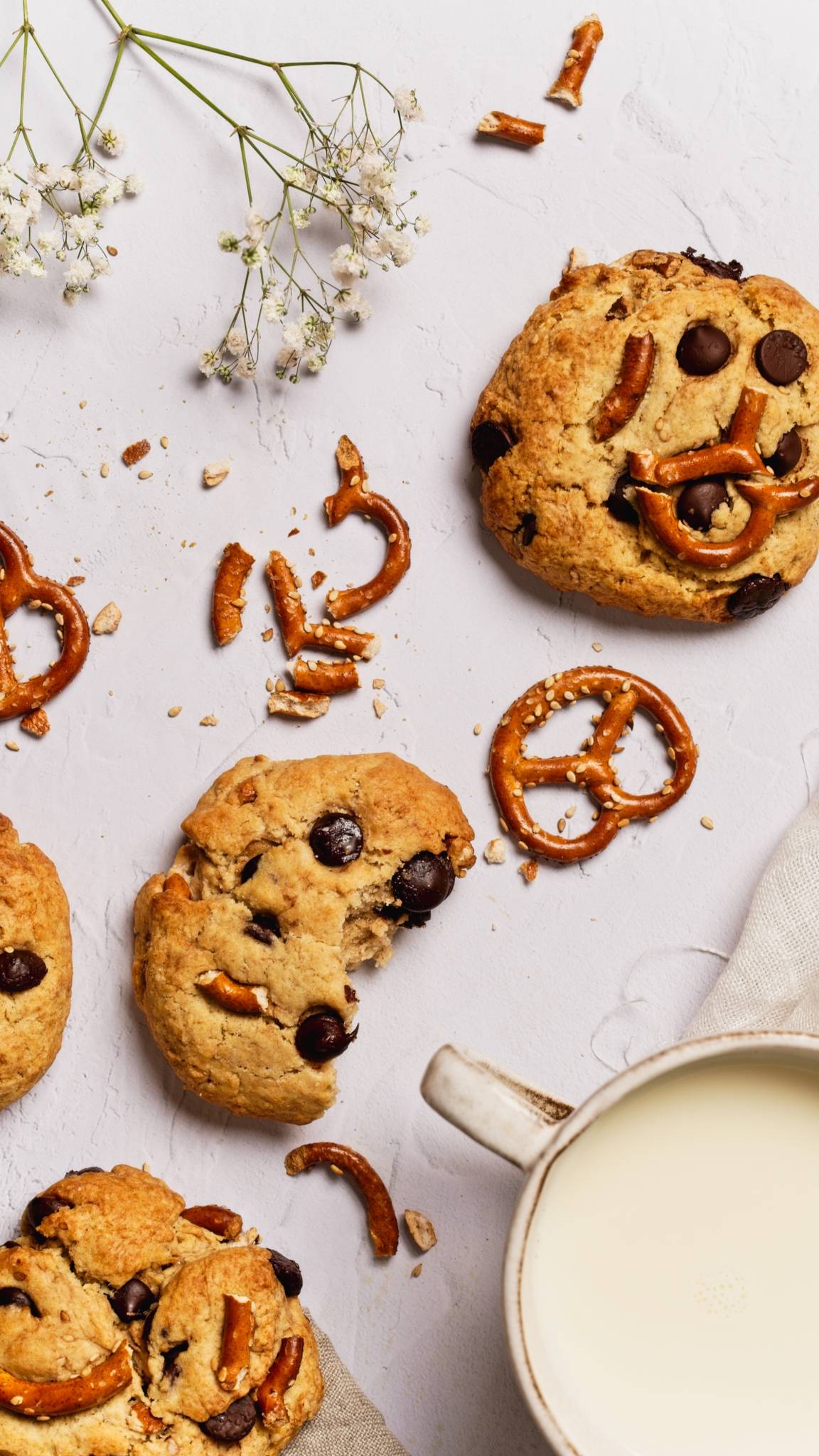 - 100 g oat flour
- 50 g almond flour
- 100 ml plant milk
- 3 tbsp sweetener (we use date paste)
- 160 g runny peanut butter
- 1/2 tsp baking powder
- a handful chocolate chips
- a handful pretzels
- more pretzel bits or sea salt
- more chocolate chips
1. Preheat the oven to 175°C and prepare a lined baking tray
2. Mix the flours and baking powder in a bowl
3. Add peanut butter, milk and sweetener
4. Knead first with a spoon and then with your hands
5. Break the pretzels slightly with your hands and mix carefully into the dough
6. Add the chocolate chips and mix
7. Form 6-10 cookies and top up with more pretzel bits and chocolate chips
8. Bake for around 20 min until golden brown