PRETZEL TOFU NUGGETS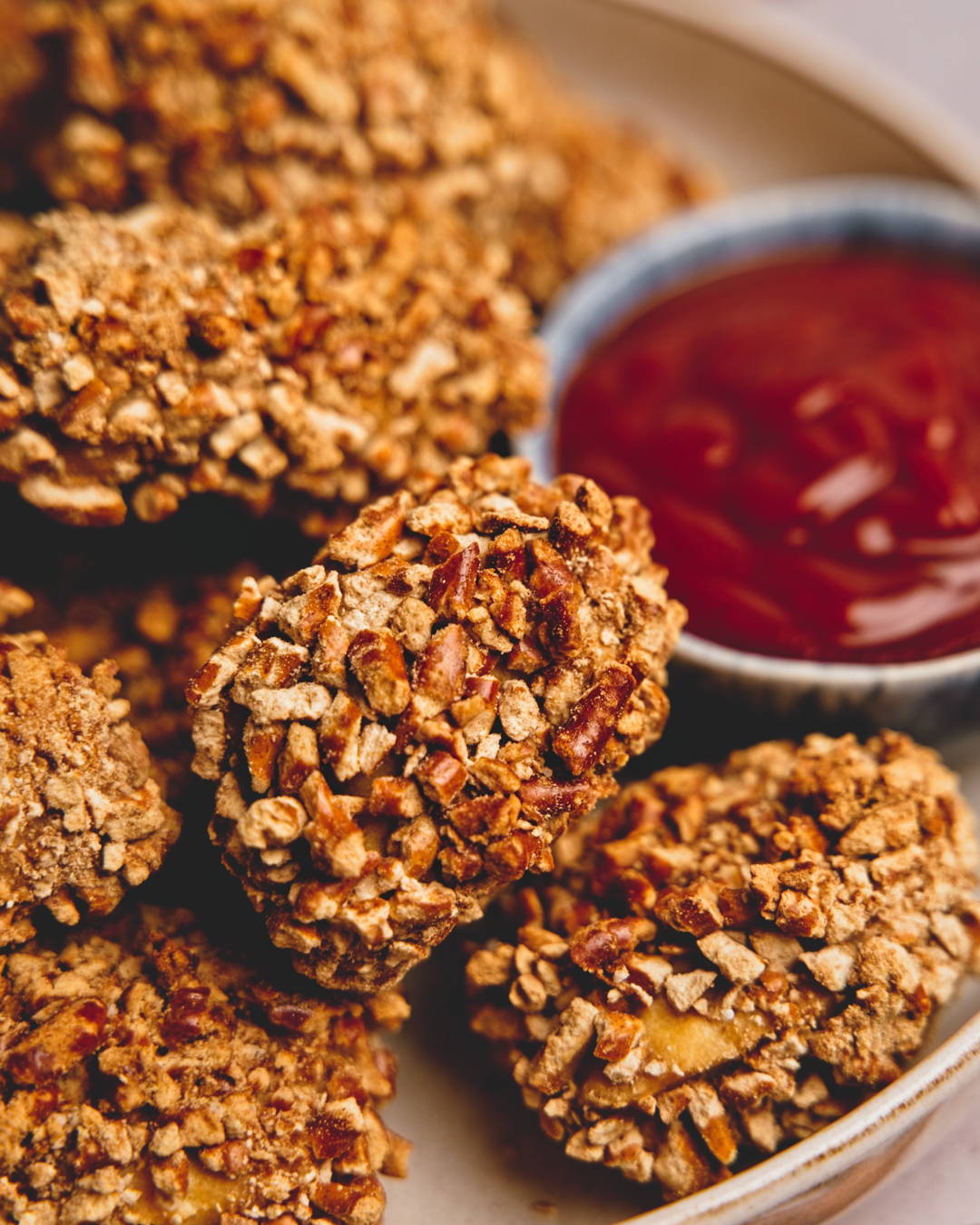 To be honest I never ate REAL nuggets in my life.
I have always been a vegetarian and tofu nuggets were certainly not a thing yet when I grew up. Not being used to any fried stuff, my mum always cooked pretty healthy and plain, I would have probably refused them anyway.
It was really Manel that introduced me to the world of this pretty amazing dirty food. Together we turn these dirty recipes into plant-based and healthy ones and wow, we love them!
The crunchy crust receives its super crunchiness from our new discovered favorite salty snack: salty pretzels. There is no frying oil involved as we just bake them, and they turn out great!
It is such a good snack to take away but also to just eat it with your salad for lunch and a yogurt dip or...well Manel eats them with a heap of ketchup.
These Nuggets do not look super easy to make, but the truth is that they are really easy to make. If you don't find pretzels to cover them, they are also delicious with crushed cornflakes or breadcrumbs.
TIPP: If you have time and plan this recipe a little time ahead, freeze the tofu before and unfreeze it until you can break it into pieces and start with the recipe.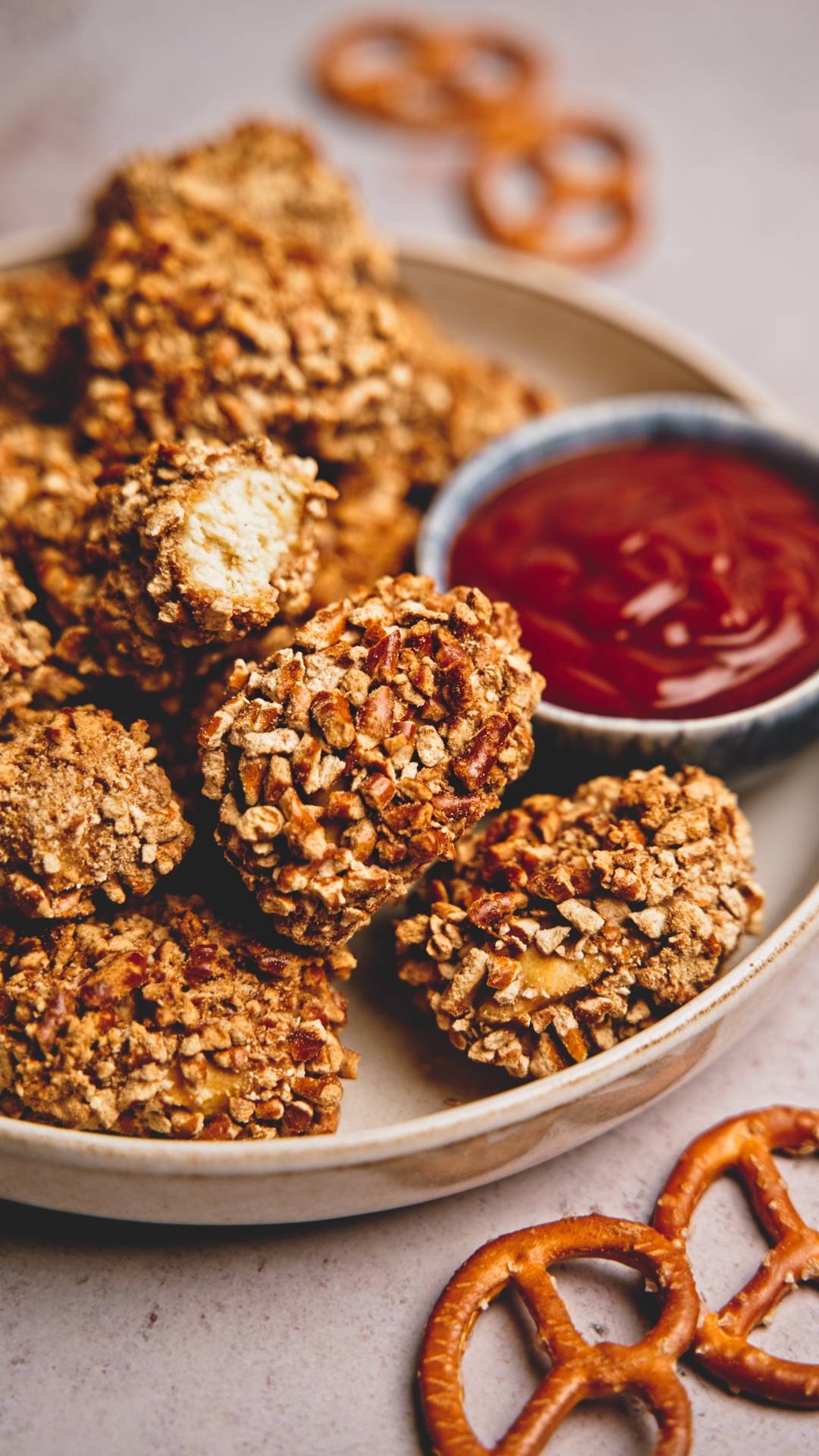 - 400 g tofu, frozen and unfrozen
- 150 g pretzel, crushed
For the batter:
- 1/2 cup wheat flour
- 3/4 cups plant milk
- 2 tbsp nutritional yeast
- 1/2 tsp baking powder
- some paprika powder
- some salt
1. Preheat the oven to 250°C
2. Freeze and then unfreeze the tofu and crumble it up into approximately 12 nuggets
3. Prepare a big plate with the crushed pretzels
4. In a bowl mix all the ingredients for the batter
5. Dunk each nugget into the bater and cover well from all sides
6. Throw them immediately into the crumbles and cover well
7. Line them up on a lined baking tray and bake for 25 minutes or until golden brown