RAW SUMMER FAJITAS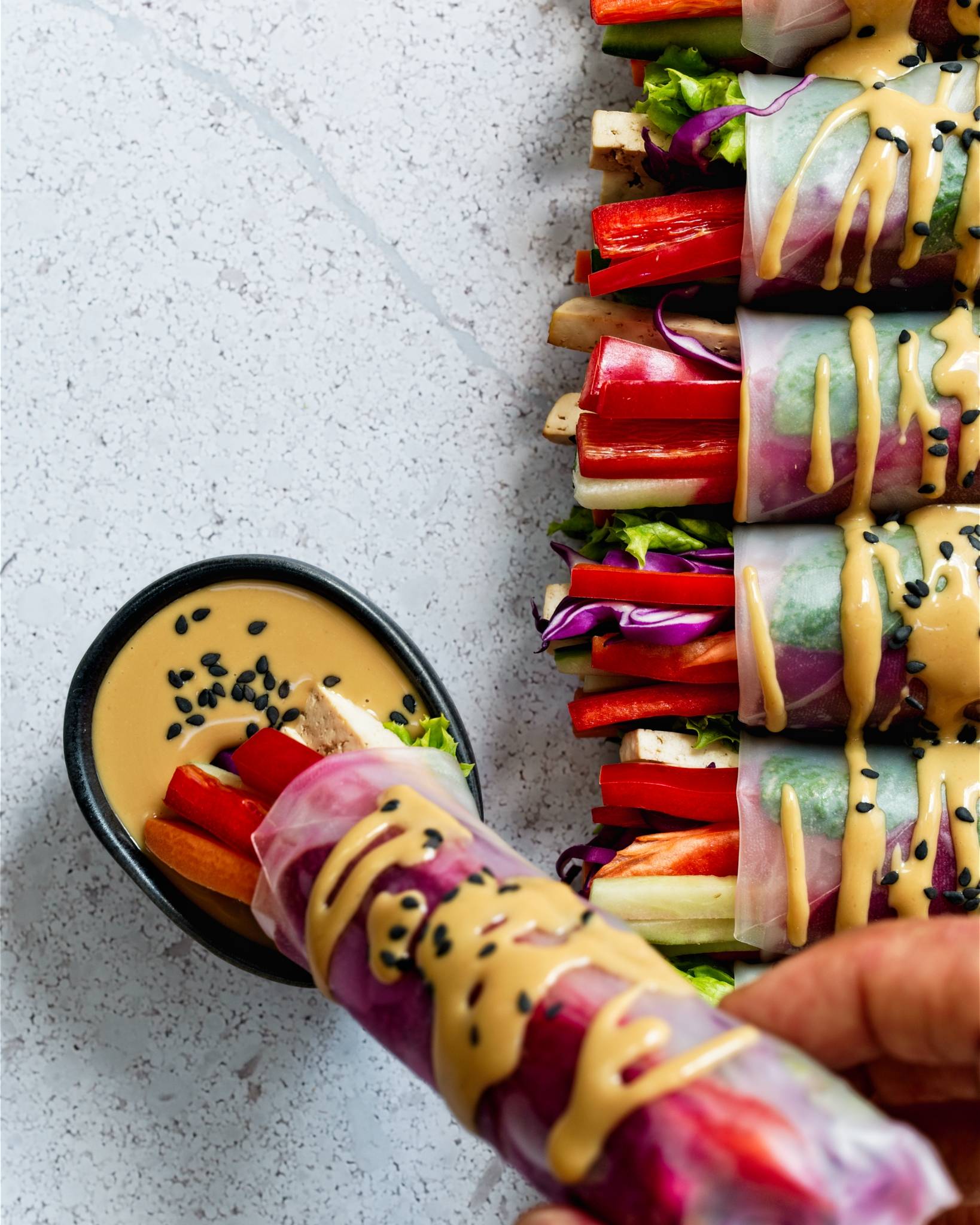 Yes, you saw that right.
We turnt our delicious Vietnamese summer rolls into a very untraditional way.
Are you ready to try this out?
Honestly, we do summer rolls all the time, not only in summer ☀️ We love how fresh and crispy they are. How you do not need to cook anything and how easy they are made. Hanna loves chopping and cutting veggies, so summer rolls are like meditation for her!
On the other side we always get super inspired by the look and taste of Mexican food. We just love Mexican flavors!
This was the result that we came up on this one mild summer night in Heidelberg! We just made a mix of both, we made Summer Roll Fajitas!
The most important thing, as usual, is the sauce. The sauce has to be in a way, that you would like to just grab a spoon, hide in the kitchen and secretly spoon the whole sauce. It should be creamy, sweet, savory and nutty at the same time.
For us this is the best peanut sauce recipe and it goes so well with these raw veggie rolls!
The only challenge here is the rolling of the fajitas. But you will have it figured out after the third one for sure. They need to be rolled quite tight so that the veggie sticks don't fall out later.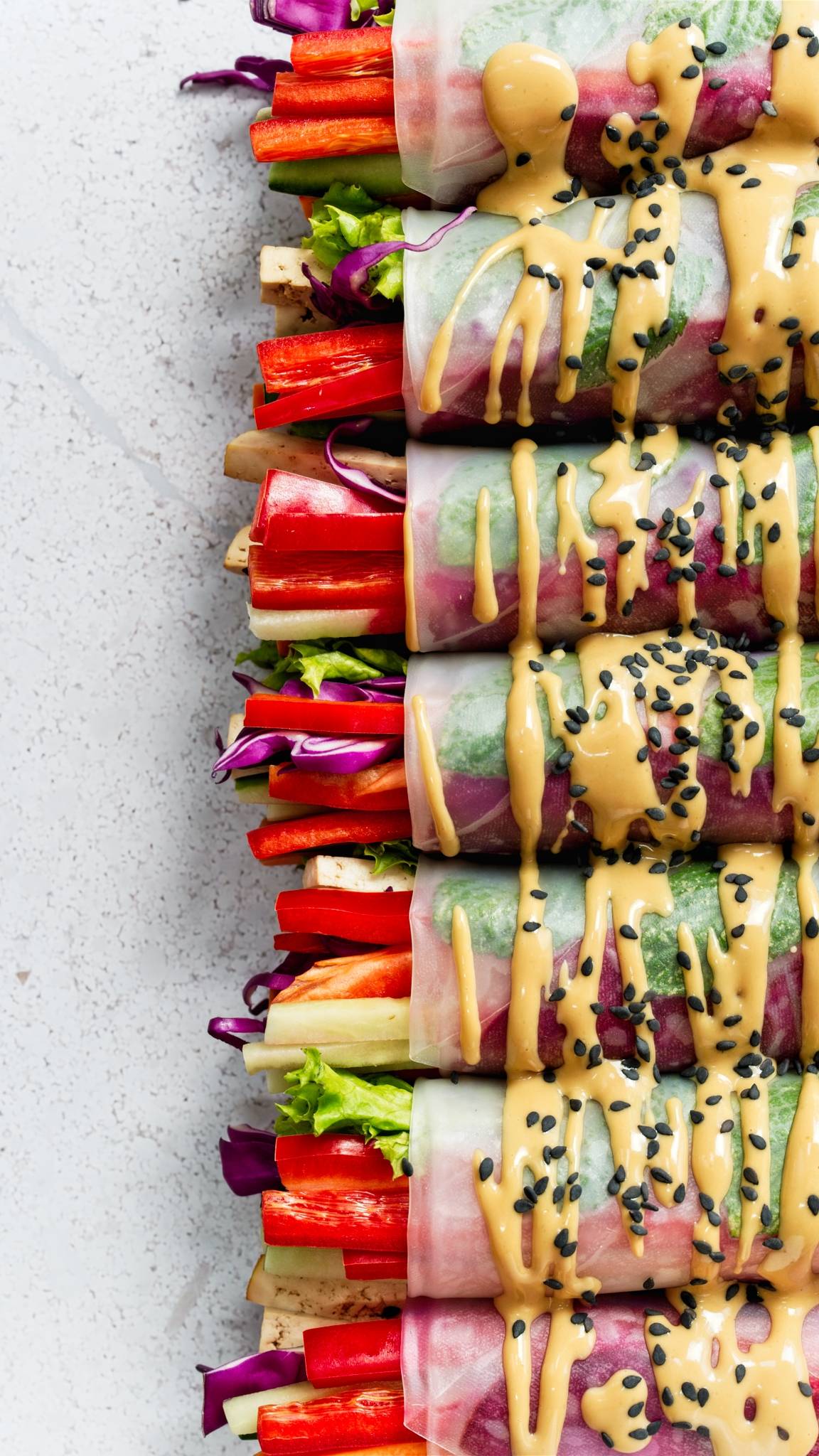 - rice paper
- 1/2 red pepper, in long slices
- red cabbage, in fine slices
- marinated tofu, in long slices
- beet root, super fine slices
- lettuce
- mint leaves
- carrot, in long slices
- cucumber, in long slices
- 3 tbsp peanut butter
- 1 1/2 tbsp soy sauce
- 1 tbsp rice vinegar
- 1 tsp sesame oil
- juice of half lemon
- 1/2 tsp garlic powder
- 1/2 tsp ginger powder
- 1 tsp sweetener
- some water to make it more liquid
1. Mix all ingredients for the sauce in a bowl and add more water is you prefer a more liquid texture
2. Soak each rice paper in warm water for a few seconds
3. Immediately start filling them up with a couple of slices of each ingredient, place pile in the middle of the paper but let the sticks stick out a little on one side
4. Add some leaves on top
5. Start rolling the rice paper, by covering the pile of veggies with one quarter of the paper, try to make it as tight as possible
6. Now fold one side like a wrap and leave the other side open to let the sticks stick out
7. Keep rolling to have a tight roll with one open side
8. Dip into the sauce and enjoy!