Shiitake á feira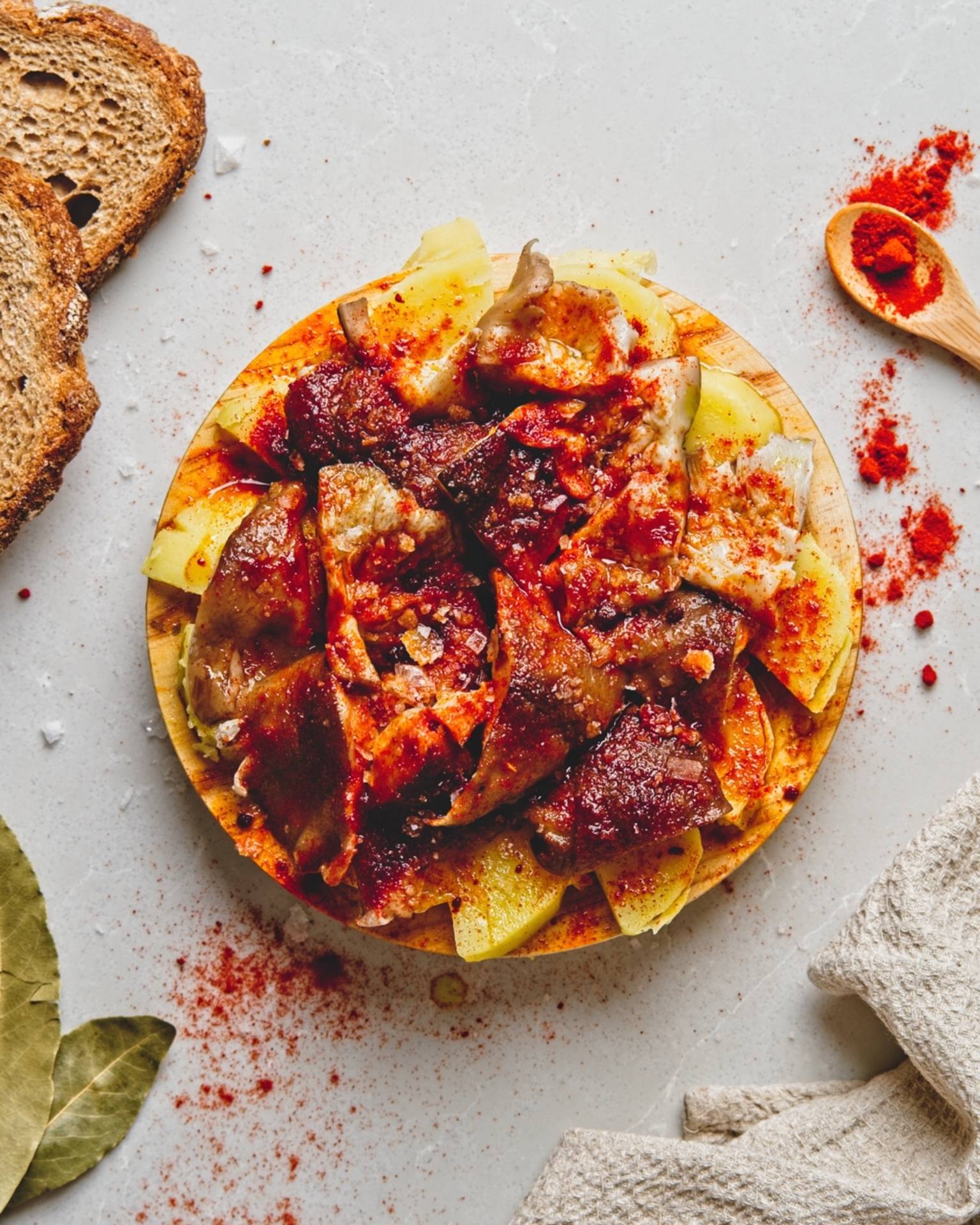 This dish is of the most famous tapas from Galicia! It is originally made with octopus. We love the look of this dish and needed to make a plant-based version from it. Here you have a version that tastes and feels the same!
- 1.5l water
- 2-3 medium sized potatoes
- 200g fresh shiitake
- 1 Kombu seaweed
- 1 bay leaf
- some salt flakes
- some extra virgin olive oil
- some spicy paprika
- some sweet/smokey paprika
- 1 tsp salt
1. In a pot, put the water with the seaweeds and 1 tsp salt and bring to boil.
2. Once the water is boiling add the mushrooms, the potatoes (peeled) and the bay leaf.
3. Once the potatoes are cooked (15-20 min) remove mushrooms and potatoes from the water. Cut the potatoes in slices and place them on a plate, add the shiitake on top (cut them if they are too big) and add some spicy and smoky paprika, olive oil and salt