SMASHED CUCUMBER SALAD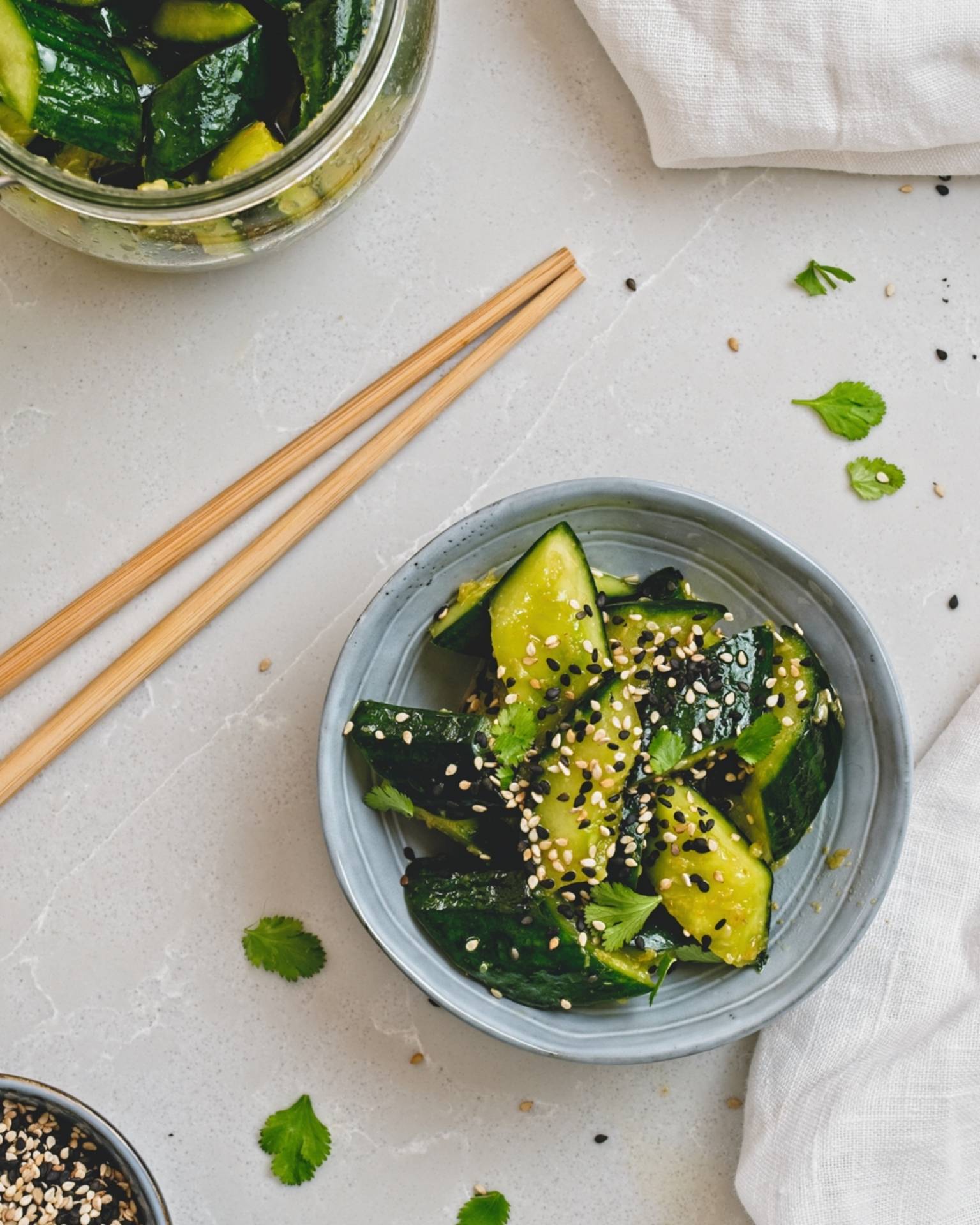 This dish is of the most famous tapas from Galicia! It is originally made with octopus. We love the look of this dish and needed to make a plant-based version from it. Here you have a version that tastes and feels the same!
- 1 tsp salt
- 1 tsp sweetener
- 1 tbsp rice vinegar
- 1 tsp sesame oil
- 1 tbsp olive oil
- 1 tbsp soy sauce
- 1 tsp grated ginger
- coriander
- sesame seeds
1. Cut the washed cucumber in half along the long side
2. Place the open sides on a chopping board and hammer on the cucumbers with a heavy item (knife, hammer, garlic press) so that they kind of break
3. Turn around and remove the seeds
4. Cut into chunks
5. Throw chunks into a drainer or fabric and mix with some salt
6. Drain them on top of a bowl by placing a heavy item on top of the cucumbers for at least 20-30 minutes
7. Mix all the ingredients of the dressing in a bowl
8. Mix dressing with the dried cucumber chunks and let marinade for at least 1 hour or overnight.
9. Top up with some fresh coriander and sesame seeds and we like to eat it with chop sticks